This article covers a detailed story about the Indian Idol season 12 contestant list. It Covers more details about the Indian Idol season 12 elimination list, elimination round, participant list, contestant name with photo, contestant name with photo, Indian Idol 12 contest elimination name list, winner 2021, Achievements, Awards, Photos, Videos, Gossips, News, & More.
Indian Idol 2020 is the Indian version of the Pop Idol format that has aired on Sony Entertainment Television and Sony Liv. This show of Indian idol 2020 or season 12 is being judged by three judges and they're named are Vishal Dadlani, Neha Kakkar, and Himesh Reshammiya.
This is the first time when Himesh judges the show Indian Idol in the place of Anu Malik. The past winner of Indian Idol season 11 is Sunny Hindustani and runner-up Rohit Shyam Raut.
Indian Idol is the Indian version of the Pop Idol format that has been running on Sony Entertainment Television since 2004. The singing reality show has kick-started its season 12 with 12 contestants who will be pitted against to lift the title.
After auditioning umpteen participants virtually, the judges Neha Kakkar, Vishal Dadlani, and Himesh Reshammiya selected India's talented singers for the hunt. Here's everything that you need to know about the Indian Idol 2020 contestants list.
Indian Idol 2020 is all set to premiere with its tagline 'Ghar Se Manch Tak' very soon. The makers of the show have made some innovative changes to its format in line with ongoing COVID-19 scarce. On July 12, it was officially announced that the singing reality show was renewed for its 12th season. However, there was a major twist in the audition process this year.
Indian Idol 12's audition process began on 25-07-2020, and the whole procedure was held virtually. All the contestants were made to record their singing videos and upload them on the official webpage while registering. But the final audition round of the show will be shot in the studio.
Indian Idol season 12 will premiere on Sony from Saturday, November 28 onwards. Aditya Narayan will reportedly return to be the host of the 12th season as well. The Indian Idol show is host by Aditya Narayan.
Indian Idol Season 12 (2020) will be started at a new time. From 27th March 2021, the show will be telecasted at 09:30 p.m on Sony Tv & Sony Tv HD channel. The show will also be available on the Sony Liv app also.
Indian Idol Season 12 Start Date:
Singing Show: Indian Idol
Edition: Season 12
Start Date: 28th November 2020
Day: Saturday and Sunday (2 days in a week)
Time: 8 PM IST (Earlier)
After 27th March 2021
New Time: 09:30 PM IST (Current)
TV Channel: Sony TV
Online: SonyLIV
Judges: Vishal Dadlani, Neha Kakkar, and Himesh Reshammiya
Hosted By: Aditya Narayan
Indian Idol Winner:
We want to tell you that the final episode of Indian Idol Season 12 aired on Sony TV on 15th August in which all the finalists of the show gave their stellar performances. The finalists of the show were Sayli Kamble, Mohd Danish, Shanmukhapriya, Nihal Tauro, Arunita Kanjilal, and Pawandeep Rajan respectively.
All the contestants presented their singing performances in the finale of the show. This time there were a total of 6 finalists in the 12th season of Indian Idol and the show was aired from 12 noon to 12 midnight on the occasion of 75th Independence Day.
After 12 hours of performance, the winner of Indian Idol was announced at 12 AM. Pawandeep Rajan became the winner of Indian Idol Season 12, who was given a trophy and a check of 25 lakhs. Apart from this, he was given a shining Maruti Swift car from Maruti Suzuki on the winner's round.
While Arunita Kanjhilal was the first runner-up of the show and Sayali Kamble was the second runner-up. Mohammad Danish in fourth place, Nihal Tauro in fifth place, and Shanmukhapriya in sixth place.
Indian Idol 2020 contestants:
Read Also: Indian Idol Season 12 Elimination List 2021, Elimination Round This Week, Eliminated Contestant
Contestant Detail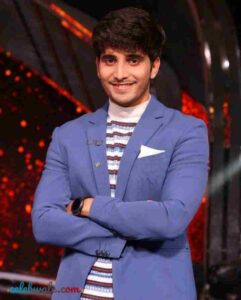 Indian Idol Judges for the 12th Season In 2020:
Indian Idol Judges for the 12th Season in 2020 is judged by Neha, Vishal, and Himesh and it is hosted by Aditya Narayan
Neha Kakkar
Vishal Dadlani
Himesh Reshammiya
This is the full details on Indian Idol 2020 All Contestants List With Photo, Participant List, Elimination List, Winner 2021. Share this post with your friends and keep visiting us on celebwale.com for famous personalities and trending people's biography with updated details. If you have any thoughts, experiences, or suggestions regarding this post or our website. you can feel free to share your thought with us.