This article covers a detailed story about Indian Teacher Khan Sir Patna. It Covers more details about his Early Life, Real Name, Full Name, Age, Career, Married, Wife, Parents, Family, Siblings, Book, App, Net Worth, Salary, Facts, Occupation, Profession, Education Qualification, Achievements, Awards, Photos, Videos, Gossips, News, Career, Google Play Store, Youtube Videos, Biology, Official app, Online classes fee, Fee Structure & More.
Khan Sir Patna Bio/Wiki:
Khan sir Patna is an Indian teacher who explains the complex problem of General Science in a jiffy with his native style. He is famous in the country and around the world due to his unique style of teaching. Khan Sir Patna, one of the world's famous teachers of YouTube, was born in December 1993 in Bhatpar Rani, Deoria, Uttar Pradesh. He received his early education from Parmar Mission School located in Bhatpar Rani, Deoria. His full name and real name is Faizal Khan.
When he was in his eighth grade, patriotism awakened in him, due to which he wanted to join the army and serve the country. He gave the entrance exam after class VIII to get admission to Sainik School but he failed. After which he completed high school and intermediate. He had been a part of the NCC from the secondary level so he got an opportunity to know more about the Indian Army.
After joining NCC, he was very keen to join the army, for which he gave the entrance exam of the National Defense Academy (NDA) after Intermediate. Being the topper in studies from the very beginning, he passed the NDA exam but unfortunately, he was not selected. After passing the examination, he failed the physical efficiency test due to crooked hands. Due to being medically unfit, his dream of joining the army could not be fulfilled.
He then moved to Allahabad (now Prayagraj) where he obtained a Bachelor of Science (B.Sc) degree from Allahabad University. He faced a lot of financial difficulties during his graduation. But with the help of his 3 friends Sonu, Pawan, and Hemant, he completed his graduation. His three friends used to help him with their pocket money. However, his friend Hemant's financial condition was also not so good, to correct it, he used to give tuition to the children of small classes.
Due to his financial condition Khan sir too, he also joined the teaching line because of his friend Hemant. Now he along with his friend Hemant started giving tuition to the children of the younger class, due to which their financial problems were reduced to a great extent. The boy, whom Khan sir used to give home tuition, used to be very weak in his studies, but after studying tuition from him, he started coming first in the class, after which the boy's parents were very happy with him.
Because of his friend Hemant, Khan sir joined a small coaching class as a teacher. When he first joined coaching as a teacher, he had only 6 students in his class. But Khan sir's unique style of teaching started becoming popular among the students and in a very short time many more students started coming to his class to study.
Gradually, thousands of students enrolled in that coaching, due to which the earnings of coaching increased significantly, and the coaching management appealed to Khan sir Patna not to reveal his name and mobile number to anyone, which he agreed to. Later, the coaching management did not like Khan sir's teaching of children at very low fees, due to which controversy arose. After that, he left that coaching and joined another coaching.
During his post-graduation studies at Allahabad University, he taught in different coaching centers. After that, he shifted to Patna after the completion of his post-graduation degree in Master of Science (M.Sc). After shifting to Patna, he had to face a lot of difficulties in opening his coaching center. His new partners in Patna wanted to grab all his money and at one point it had come that he had only 40 rupees left. In those difficult times, he decided not to go back home, listening to his heart.
Gradually, he established his own coaching Khan GS Research Center in Patna. Initially, very few boys came to study in his coaching institute, but his methods of teaching were liked by the students and his coaching started progressing rapidly. Now the situation is such that students flock to study in one of their classes. At a time, more than 2000 children take classes in the class and some children study after standing for hours due to lack of space.
In 2019, keeping in mind the interests of students due to a large number of students, Khan sir Patna also started his own coaching YouTube channel named Khan GS Research Center. He is very popular on YouTube because of his different style of teaching, in which he explains any topic very easily to the children in a unique and jokes style. Khan sir Patna says that
"If a child has to be taught, explain it in his language, in simple words. Like a child is coming after watching a film. The more fun he gets after watching the film, the more fun he gets from the coaching institute." You should come after exiting. Only then no student will consider studies as a burden."
He has about 15 million subscribers on his YouTube channel where his uploaded videos get millions of views. He also launched an application for his coaching in lockdown on the Google Play Store, on which his online classes are attended by children with great enthusiasm. Sometimes the number of students is so high that their app crashes.
Apart from this, Khan sir Patna has also written competitive books on many important subjects like General Science, and Political Science, which are available on online e-commerce websites like Amazon and Flipkart.
Read Also: Abhinay Sharma Wikipedia, Biography, Age, Height, Income, Marriage, Father, Family, Wife, Maths Classes, Twitter, Youtuber & More
Real Name
Faizal Khan
Nick Name
Khan Sir Patna
Profession
Teacher
Popular for
his Teaching Style
Date of Birth
December 1993
Day
Not Known
Age (as of 2023)
29 years
Birthplace
Bhatpar Rani, Deoria, Uttar Pradesh, India
Hometown
Malviya Gate
Bapu Road, Bhatpar Rani
Deoria, Uttar Pradesh, India
Current Address
Patna, Bihar, India
High School
Parmar Mission School, Bhatpar Rani, Deoria, U.P.
College Name
Allahabad University, Prayagraj, Uttar Pradesh
Educational Qualification
*Graduate in Bachelor of Science (B.Sc)
*Post Graduate with a Master of Science (M.Sc)
Nationality
Indian
Language Known / Speak
English, Hindi, & Bhojpuri
Religion
Islam
Caste/Ethnicity
Not Known
Zodiac Sign/Star Sign
Not Known
Khan Sir Patna Book List:
| | |
| --- | --- |
| Khan Sir History Polity Economics Geography | Buy Now |
| Khan Sir ATLAS Book | Buy Now |
| Samanya Vigyan Vastunishth | Buy Now |
Body Measurement & Physical Stats:
Khan Sir Patna's age is 29 years old in the year 2023. He is a well-known teacher who is known for making students understand any topic in very simple language. He looks like a very fit person and likes to eat green vegetables in food. Apart from this, he also takes nutritious things so that he can stay healthy.
Khan Sir Patna's height is 5 feet 5 inches, which is 165 cm. His body weight is 67 kg and Khan's body measurement is not known. His eye color is Black and his hair color is Black.
Age (as of 2023)
29 years
Height
in centimeter: 165 cm
in meter: 1.65 m
in feet: 5'5" inches
Weight in kilogram
67 kg
Weight in pounds
147 lbs
Body Measurement
Not Known
Eye Colour
Black
Hair Colour
Black
Khan Sir Patna Family Members & Their Relationship:
Khan sir was born in a middle-class family. His entire family believes in the religion of Islam and also worships in the court of Allah. Khan sir Patna's father's name is not known but he is a contractor and his mother's name is also not known and she is a housewife. Khan sir's grandfather Iqbal Ahmed Khan was a teacher. He used to teach children as a teacher at Parmar Mission School in Bhatpar Rani.
Apart from his parents, he also has a younger brother who is a commando in the Indian Army. Talking about his marital status, he is already engaged. His fiancee is an alumnus of Banaras Hindu University (BHU). Khan sir Patna has not been able to get married due to the lockdown, but he will soon tie the knot once the situation returns to normal.
Parents
Father: Not Known
Mother: Not Known
Siblings
Brother: younger Brother (Commando)
Sister: Not Known
Children
Not Available
Wife
Not Available
Martial Status
Engaged
Marriage Date
Not Known
Affairs / Girlfriends
Not Known
Khan Sir Patna Net Worth, Income & Salary:
Talking about the total net worth of Khan sir Patna, the information about his total net worth is not available yet. His main source of income is his coaching institute in which he is involved as a teacher. Due to his high popularity, thousands of children come to study from which he charges a nominal fee.
Apart from this, he has a YouTube channel of coaching, which has more than 15 million subscribers, where he uploads videos of online classes, which get millions of views, which earns him around ₹15 lakhs every month. He donates most of his earnings to the poor and public welfare. He also earns money through subscribers through his app.
| | |
| --- | --- |
| Salary | Approx ₹15 Lakh Per Month from Youtube |
| Car Collection | Tata |
| Total Net Worth | Not Known (Approx, as in 2022) |
Social Media Handle & Other Contact Details:
Khan sir Patna's account is not present on Instagram and Facebook. They are not yet covered by Wikipedia on their page. But he is present on Twitter where he keeps sharing his thoughts with people through his tweets. In the table below, we have shared the links to all his social media profiles with you, By clicking on them you will be able to access his profile page directly.
Read Also: Alakh Pandey (Physics Wallah) Biography, Age, Height, Qualification, Family, Wife, Net Worth & More
Facebook
@khangsresearchcentre (284k+ followers)
Instagram
Not Available
Twitter
@khansirpatna (501k+ followers)
Wikipedia
Not Available
Youtube
Khan GS Research Centre (17m+ subscribers)
Phone Number
+91 8757354880
+91 8877918018
Email
fk742514@gmail.com
Office Address
Kisan Cold Storage
Sai Mandir, Musallah pur
Patna 800006
Website
khansirofficial.in
Controversies:
Khan sir Patna has also had a long association with controversies. Talking about his recent controversies, Khan sir Patna's video of RRB NTPC CBT-1 exam result analysis is becoming fiercely viral across the country. In this video, he is explaining to the students and youth preparing for competitive examinations the alleged mess of RRB NTPC exam results, and ways to fight and agitate for their rights.
Considering the video's provocative, the administration has registered a case against him and has also started proceedings. It is not that Khan sir Patna has come to controversies for the first time this time. Earlier, he was embroiled in controversies due to his YouTube videos. Khan sir Patna has mastered in teaching GS topics by making it easy in an indigenous way.
They make videos of these and put them on YouTube. He has more than 1 crore 40 lakh subscribers on his YouTube channel. Now Khan sir was embroiled in controversies because of his videos. It happened that on April 24, some controversial clips of his videos posted on France-Pakistan relations started going viral.
In which he tells one place that protests are going on in Pakistan to send the French ambassador back from the country and children are also taking part in these protests. Pointing to the picture of the child protesting here, Khan sir Patna says that.
"ई रैली में ये बेचारा बचवा है. इसको क्या पता कि राजदूत क्या चीज होता है. कोई पता नहीं है. लेकिन फ्रांस को राजदूत को बाहर ले जाएंगे. इनको कुछ पता नहीं है. बाबू लोग, तुम लोग पढ़ लो. अब्बा के कहने पर मत आओ. अब्बा तो पंचर साट ही रहे हैं (माने बना ही रहे हैं). ऐसा ही तुम लोग भी करेगा तो बड़ा होकर तुम लोग भी पंचर साटेगा. तो पंचर मत साटो वरना तुमको तो पता ही है कि कुछ नहीं होगा तो चौराहा पर बैठकर मीट काटेगा तुम. बकलोल कहीं के. बताइए, ये उमर है बच्चों को यहां पर लाने का?"
He further said that
"लेकिन क्या ही करिएगा? 18 19 पैदा होंगे तो किस काम में आएंगे? कोई बर्तन धोएगा, कोई बकरी काटेगा, कोई पंक्चर बनाएगा"।
Some Interesting Facts About Khan Sir Patna:
Khan Sir Patna was born in December 1993 in Bhatpar Rani, Deoria, Uttar Pradesh.
He is an excellent teacher who also wrote some competitive books for Railway, SSC, CDS, UPSC, PCS, and many more competitive examinations.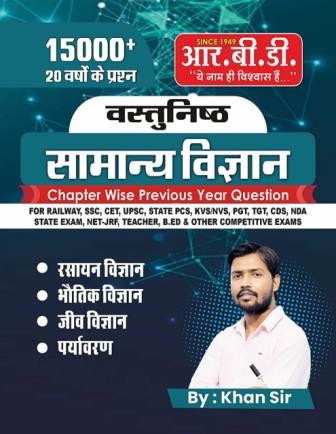 He received his early education from Parmar Mission School, Bhatpar Rani, Deoria.
Khan Sir Patna's full name is Faisal Khan.
He cleared the National Defense Academy (NDA) examination after his intermediate.
But he failed to join the Indian Army because of his Medical Unfit.
After that,

he received his graduation in B.Sc. from Allahabad University.
He also received his Post Graduation degree in M.Sc from Allahabad University.
He joined teaching in his college days because his financial condition was very poor.
After his post-graduation, he shifted to Patna, Bihar.
He founded his coaching center Khan GS Research Centre in Patna.
Khan GS is the coaching institute in Patna for UPSC, PCS, BPSC, SSC, Bank, Railway, Airforce, NDA, CDS, CAPF, CPO, and other competitive Examinations.
On 24 April 2019, Khan Sir Patna started a YouTube channel Khan GS Research Centre where he uploaded videos on various topics. Soon, the channel became popular and the channel went on to have more than 15 million subscribers.
Disclaimer: All images are available on the Khan Sir Patna fan-made Instagram Account. Images can be taken from his official Instagram account for educational purposes. Image Credit goes to the respective owners of the Image Creator. We try to gather accurate data but sometimes there might be some mistakes, Kindly let us know if you find mistakes, and we will correct them. We do not take any Guarantee/Claim That the information we have gathered is 100% correct.
This is the latest information on Khan Sir Patna Biography, Real Name, Age, Education, Family, Wife, Book, App, Net Worth & More. Please share this post with your friends and keep visiting us on celebwale.com for famous personalities and trending people's biographies with updated details. If you have any thoughts, experiences, or suggestions regarding this post or our website. you can feel free to share your thoughts with us.