This article covers a detailed story about Indian Physics Teacher and physics Wallah founder Alakh Pandey. It Covers more details about Alakh Pandey Early Life, Real Name, Physics Wallah founder, Full Name, Age, Career, Married, Wife, Parents, Family, Siblings, Book, App, Net Worth, Salary, Facts, Occupation, Profession, Education Qualification, JEE Rank, UPSEE, Achievements, Awards, Photos, Videos, Gossips, News, Career, Google Play Store, Youtube Videos, Official app, Online classes fee, Fee Structure & More.
Alakh Pandey Bio/Wiki:
Alakh Pandey is an Indian physics teacher who is known for his interesting style of teaching. Apart from this, he is also the founder of the Edtech company Physics Wallah which has become India's 101 Unicorn Startup. Pandey Sir was born on 2 October 1991 in South Malaka, Prayagraj, Uttar Pradesh. He completed his early studies at Bishop Johnson School.
Alakh had to face a financial crisis in childhood, and to overcome this he started teaching tuition from the eighth grade itself. When he was in class VIII, he used to give tuition to the children of class IV. In the 11th, he started teaching the children of the 9th grade. He believed in hard work from the very beginning, so he continued his studies along with tuition.
He got 93% marks in his high school board examination and after passing the class XII examination in 2010, he started preparing for engineering, but he had to face trouble due to the financial condition of his family. He secured a good rank in the UPSEE entrance exam, due to which he got an opportunity to study engineering at Harcourt Butler Technical Institute (HBTI), Kanpur, Uttar Pradesh.
He enrolled in a B.Tech in Mechanical branch at HBTI Kanpur. He topped the entire college by securing 80 percent marks in Physics in the first year of B.Tech. To fulfill his needs in college, he started teaching coaching in B.Tech's second year. By the third year, his interest in coaching increased and he lost his mind to college studies. He understood that the studies being conducted in the institute are not of much use in real life.
So, in the final year of B.Tech, he left his studies and came back to Prayagraj. In 2015 he started teaching on YouTube. Initially, he taught online as well as offline coaching. Uploaded videos on the subject of class 12 on YouTube in 2015/16 but it did not work. Then in 2017, when videos were uploaded on the subject of class 10, the children liked it a lot. When he made videos, especially for the children of the ICSE board, initially he got more than 10k subscribers.
After monetizing the channel on the advice of a friend, then earning from YouTube also started. Then gradually leaving offline coaching, he started teaching online. Seeing this, in 6 years, the efforts of Alakh Pandey took him from ground to sky. Alakh's style of teaching is very much liked by the youth. Especially medical students like him because his physics is a bit weak and Alakh sir explains it very well.
His lectures are mainly based on NCERT books. He explains the small principles and formulas related to physics and chemistry so well that many times even the school, and coaching teacher advises the children to watch the videos of Alakh sir. Alakh believes that the biggest drawback of online coaching is that students cannot ask you questions directly.
Therefore, while making the video, keep in mind that even the smallest question should not remain in the mind of the student on the topic on which the video is being made. Alakh sir's teaching style is admired not only by the students of the country but from all over the world. Apart from the country, many students in Bangladesh, Nepal, Pakistan, and Dubai watch his videos.
A topper from Bangladesh also named Alakh sir in one of his interviews in Bengali. Alakh Pandey Sir, who created a YouTube channel named Physicswallah and then his own company, has reached the top of success today due to his hard work. After facing financial constraints in the beginning, Alakh sir is more worried about those children who are not able to spend more on their studies as they are meritorious.
He bears the entire cost of that student and helps him a lot to make a better future. Now his company Physicswallah (PW) is preparing to provide educational material in nine languages ​​in the coming time. His company PW is preparing to reach out to Bengali, Marathi, Tamil, Telugu, Odia, Gujarati, Malayalam, and Kannada-speaking students.
The company's objective behind this is to reach every part of the country and connect more than 2.5 billion students to its platform by 2025. Apart from this, the PW team of Alakh Pandey is also very active in social work. In 2022, Amazon released a web series Physics Wallah based on the life of Alakh Pandey.
Alakh Pandey Biography in Hindi:
अलख पांडे एक भारतीय भौतिकी शिक्षक हैं जो अपनी दिलचस्प शिक्षण शैली के लिए जाने जाते हैं। इसके अलावा वह एडटेक कंपनी फिजिक्स वाला के संस्थापक भी हैं जो भारत की 101वीं यूनिकॉर्न स्टार्टअप बन चुकी है। पांडे सर का जन्म 2 अक्टूबर 1991 को साउथ मलाका, प्रयागराज, उत्तर प्रदेश में हुआ था। उन्होंने अपनी शुरुआती पढ़ाई बिशप जॉनसन स्कूल से पूरी की।
अलख को बचपन में आर्थिक तंगी का सामना करना पड़ा और इससे उबरने के लिए उन्होंने आठवीं कक्षा से ही ट्यूशन पढ़ाना शुरू कर दिया। जब वह आठवीं कक्षा में थे तो चौथी कक्षा के बच्चों को ट्यूशन पढ़ाते थे। 11वीं में उन्होंने 9वीं कक्षा के बच्चों को पढ़ाना शुरू किया। वह शुरू से ही कड़ी मेहनत में विश्वास करते थे, इसलिए उन्होंने ट्यूशन के साथ-साथ अपनी पढ़ाई भी जारी रखी।
हाई स्कूल बोर्ड परीक्षा में उन्हें 93% अंक मिले और 2010 में बारहवीं कक्षा की परीक्षा उत्तीर्ण करने के बाद उन्होंने इंजीनियरिंग की तैयारी शुरू कर दी, लेकिन परिवार की आर्थिक स्थिति के कारण उन्हें परेशानी का सामना करना पड़ा। उन्होंने यूपीएसईई प्रवेश परीक्षा में अच्छी रैंक हासिल की, जिसके कारण उन्हें हरकोर्ट बटलर टेक्निकल इंस्टीट्यूट (एचबीटीआई), कानपुर, उत्तर प्रदेश में इंजीनियरिंग की पढ़ाई करने का मौका मिला।
उन्होंने एचबीटीआई कानपुर में मैकेनिकल शाखा में बी.टेक में दाखिला लिया। उन्होंने बी.टेक प्रथम वर्ष में फिजिक्स में 80 प्रतिशत अंक हासिल कर पूरे कॉलेज में टॉप किया। कॉलेज में अपनी जरूरतों को पूरा करने के लिए उन्होंने बी.टेक के दूसरे वर्ष में कोचिंग पढ़ाना शुरू कर दिया। तीसरे साल तक उनकी कोचिंग में रुचि बढ़ गई और कॉलेज की पढ़ाई से उनका मन उचट गया। उन्हें समझ आ गया था कि संस्थान में होने वाली पढ़ाई असल जिंदगी में ज्यादा काम की नहीं है.
इसलिए बीटेक के अंतिम वर्ष में उन्होंने पढ़ाई छोड़ दी और वापस प्रयागराज आ गए। 2015 में उन्होंने यूट्यूब पर पढ़ाना शुरू किया। शुरुआत में उन्होंने ऑनलाइन के साथ-साथ ऑफलाइन कोचिंग भी पढ़ाई। 2015/16 में कक्षा 12 के विषय पर यूट्यूब पर वीडियो अपलोड किया लेकिन काम नहीं आया। फिर 2017 में जब 10वीं कक्षा के विषय पर वीडियो अपलोड किए गए तो बच्चों ने इसे काफी पसंद किया। जब उन्होंने खासकर आईसीएसई बोर्ड के बच्चों के लिए वीडियो बनाए तो शुरुआत में उनके 10 हजार से ज्यादा सब्सक्राइबर हो गए।
एक दोस्त की सलाह पर चैनल से कमाई की तो यूट्यूब से भी कमाई शुरू हो गई। फिर धीरे-धीरे ऑफलाइन कोचिंग छोड़कर उन्होंने ऑनलाइन पढ़ाना शुरू कर दिया। देखते ही देखते 6 साल में अलख पांडे की कोशिशों ने उन्हें जमीन से आसमान तक पहुंचा दिया। अलख के पढ़ाने का अंदाज युवाओं को खूब पसंद आ रहा है। खासकर मेडिकल छात्र उन्हें पसंद करते हैं क्योंकि उनकी फिजिक्स थोड़ी कमजोर है और अलख सर इसे बहुत अच्छे से समझाते हैं।
उनके व्याख्यान मुख्यतः एनसीईआरटी पुस्तकों पर आधारित होते हैं। वह फिजिक्स और केमिस्ट्री से जुड़े छोटे-छोटे सिद्धांतों और फॉर्मूलों को इतनी अच्छी तरह से समझाते हैं कि कई बार स्कूल और कोचिंग के टीचर भी बच्चों को अलख सर के वीडियो देखने की सलाह देते हैं। अलख का मानना है कि ऑनलाइन कोचिंग का सबसे बड़ा दोष यह है कि छात्र आपसे सीधे सवाल नहीं पूछ सकते।
इसलिए वीडियो बनाते समय इस बात का ध्यान रखें कि जिस विषय पर वीडियो बनाया जा रहा है उस विषय पर विद्यार्थी के मन में छोटा सा भी सवाल न रहे। अलख सर की शिक्षण शैली की न केवल देश बल्कि दुनिया भर के छात्र प्रशंसा करते हैं। देश के अलावा बांग्लादेश, नेपाल, पाकिस्तान और दुबई में भी कई छात्र उनके वीडियो देखते हैं।
बांग्लादेश के एक टॉपर ने भी बांग्ला में अपने एक इंटरव्यू में अलख सर का नाम लिया था. फिजिक्सवाला नाम से यूट्यूब चैनल और फिर अपनी कंपनी बनाने वाले अलख पांडे सर आज अपनी मेहनत के दम पर सफलता के शिखर पर हैं। शुरुआत में आर्थिक तंगी झेलने के बाद अलख सर को उन बच्चों की ज्यादा चिंता रहती है जो मेधावी होने के कारण अपनी पढ़ाई पर ज्यादा खर्च नहीं कर पाते।
वह उस छात्र का पूरा खर्च उठाते हैं और उसे बेहतर भविष्य बनाने में काफी मदद करते हैं। अब उनकी कंपनी फिजिक्सवाला (पीडब्ल्यू) आने वाले समय में नौ भाषाओं में शैक्षणिक सामग्री उपलब्ध कराने की तैयारी कर रही है। उनकी कंपनी पीडब्ल्यू बंगाली, मराठी, तमिल, तेलुगु, उड़िया, गुजराती, मलयालम और कन्नड़ भाषी छात्रों तक पहुंचने की तैयारी कर रही है।
इसके पीछे कंपनी का मकसद देश के हर हिस्से तक पहुंचना और 2025 तक 2.5 अरब से ज्यादा छात्रों को अपने प्लेटफॉर्म से जोड़ना है। इसके अलावा अलख पांडे की पीडब्ल्यू टीम सामाजिक कार्यों में भी काफी सक्रिय है। 2022 में, अमेज़ॅन ने अलख पांडे के जीवन पर आधारित एक वेब श्रृंखला फिजिक्स वाला जारी की।
Read Also: Abhinay Sharma Wikipedia, Biography, Age, Height, Income, Marriage, Father, Family, Wife, Maths Classes, Twitter, Youtuber & More
| | |
| --- | --- |
| Real Name | Alakh Pandey |
| Nick Name | Alakh Sir |
| Profession | Teacher |
| Popular for | his Teaching Style and founder of Physics Wallah |
| Date of Birth | 2 October 1991 |
| Day | Wednesday |
| Age (as of 2023) | 31 years |
| Birthplace | South Malaka, Prayagraj, Uttar Pradesh |
| Hometown | Lukerganj, Prayagraj, Uttar Pradesh |
| Current Address | Kota, Rajasthan, India |
| High School | Bishop Johnson School, Prayagraj, Uttar Pradesh |
| College Name | Harcourt Butler Technical Institute (HBTI), Kanpur, U.P. |
| Educational Qualification | Left B.Tech in 4th year in Mechanical Engineer |
| Nationality | Indian |
| Language Known / Speak | English, Hindi, & Bhojpuri |
| Religion | Hinduism |
| Caste/Ethnicity | Brahmin |
| Zodiac Sign/Star Sign | Libra ♎ |
Body Measurement & Physical Stats:
Alakh Pandey's age in 2023 is 31 years old and his height is 5 feet 7 inches, which is 170 cm. His body weight is 67 kg and Pandey's body measurement is 42-34-15. His eye color is Black and his hair color is Black.
Age (as of 2023)
31 years
Height
in centimeter: 170 cm
in meter: 1.70 m
in feet: 5'7" inches
Weight in kilogram
76 kg
Weight in pounds
167 lbs
Body Measurement
42-34-15
Eye Colour
Black
Hair Colour
Black
Alakh Pandey Family Members & Their Relationship:
Alakh was born in a middle-class Hindu Brahmin family of Prayagraj, his entire family believes in Hinduism and worships Hindu deities. Alakh Pandey's father's name is Satish Pandey and apart from contracting, he also used to do many other businesses. Alakh Pandey's mother's name is Rajat Pandey and she used to teach in Vishnu Bhagwan Public School, Prayagraj.
Apart from parents in her family, Alakh Pandey also has a younger sister Aditi Pandey who works in an IT company. Initially, Alakh Pandey had to face a lot of financial troubles. Earlier he had his house in South Malaka of Prayagraj but due to financial constraints, it had to be sold.
During that time his father Satish Pandey tried his hand at contracting for other businesses but did not get success. When Alakh Pandey was in high school and intermediate, his family had a lot of debt, which he later repaid by teaching coaching.
After selling the house, he lived with his family for a long time in rented accommodation in Kareli, Rajrooppur, and Kalindipuram areas. After that in 2019, he took a flat in an apartment in the Lukerganj area. Talking about his marital status, he is married. Alakh Pandey's wife's name is Shivani Dubey.
Parents
Father: Satish Pandey (Contractor)

Mother: Rajat Pandey (Teacher)

Siblings
Brother: NA
Sister: Aditi Pandey (works in an IT company)

Children
Not Available
Wife
Shivani Dubey

Martial Status
Married
Marriage Date
Not Known
Affairs / Girlfriends
Shivani Dubey

Alakh Pandey Net Worth, Income & Salary:
The total net worth of Alakh Pandey is more than ₹7500 crores. This is the net worth of his Edtech company Physics Wallah.
| | |
| --- | --- |
| Salary | Approx ₹25 Lakh Per Month from Youtube |
| Car Collection | Not Known |
| Total Net Worth | ₹7500 crores ($1 Billion) (Approx, as of 2022) |
Social Media Handles & Other Contact Details:
Read Also: Khan Sir Patna Biography, Real Name, Age, Education, Family, Wife, Book, App, Net Worth & More
Some Interesting Facts About Alakh Pandey:
Alakh Pandey was born on 2 October 1991 in Prayagraj, Uttar Pradesh.
He is the owner and founder of the Edtech company Physics Wallah.
In 2022, Amazon released a web series Physics Wallah based on the life of Alakh Pandey.
He is a famous physics teacher on YouTube.
He is famous for his teaching style on YouTube.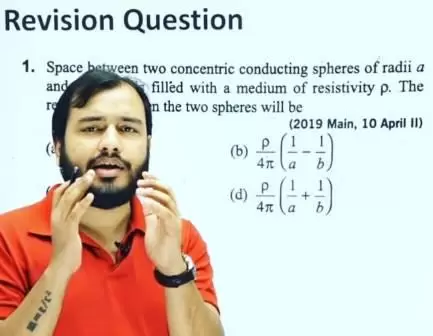 In 2015, he created his educational YouTube channel Physics Wallah to teach Class IX, Class X, Class XI, Class XII, IIT JEE, and NEET aspirants.
His company Physics Wallah became India's 101 Unicorn startup by raising $1 Billion.
Disclaimer: All images are available on the Alakh Pandey Instagram Account. Images can be taken from his official Instagram account for educational purposes. Image Credit goes to the respective owners of the Image Creator. We try to gather accurate data but sometimes there might be some mistakes, Kindly let us know if you find mistakes, and we will correct them. We do not take any Guarantee/Claim That the information we have gathered is 100% correct.
This is the latest information on Alakh Pandey (Physics Wallah) Biography, Age, Height, Qualification, Family, Wife, Net Worth & More. Please share this post with your friends and keep visiting us on celebwale.com for famous personalities and trending people's biographies with updated details. If you have any thoughts, experiences, or suggestions regarding this post or our website. you can feel free to share your thoughts with us.